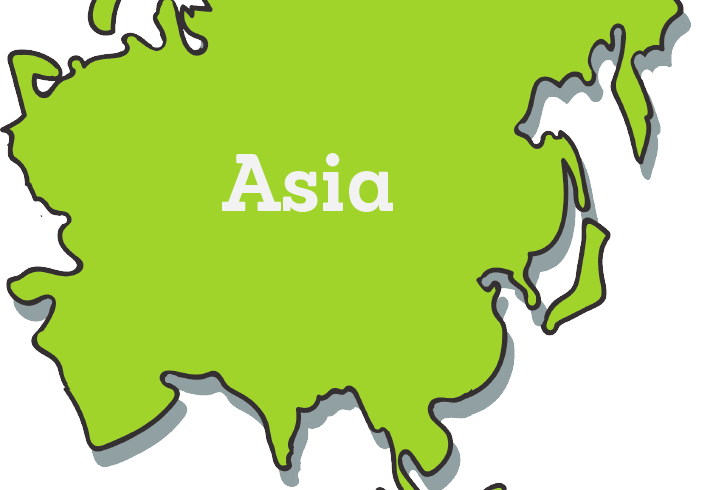 ТОКОО. / Nikkii /. A report by the International Renewable Energy Agency (IECEA) reports that nearly two-thirds of the world's growth in renewable energy is showing in Asia, according to a Tokyo-based Nikkei newspaper.
As Asian countries grow, energy consumption continues to grow. Based on price fluctuations and environmental issues, countries in the continent are paying more attention to the use of renewable energy, such as water, solar, wind, bioenergy, and geothermal energy.
According to the International Atomic Energy Agency of Abu Dhabi, the International Atomic Energy Agency (IEA), 2017, produced 2179 GW of renewable energy in the world, surpassed the electricity produced by coal-fired power plants, up 8 percent from the previous year.
In Central Asia, renewable energy has almost doubled in the past five years, reaching 918 GW in 2017. The largest contributors to renewable energy consumption in Asia are China and India.
China alone accounts for nearly 50 percent of the world's renewable energy. The country now produces 36 times solar energy compared to five years ago. The country plans to produce 130 GW of solar energy by 2020 only a few years ago. The hydropower capacity of the country has increased by 36 percent since 2012.
In order to combat air pollution, especially in China, solar energy prices have risen in 2013 to reduce the amount of smoke emitted by coal-fired power plants. Thus, the investment in businesses in solar power plants has dramatically increased. China's largest solar-floating solar power plant with 150 MW capacity has been commissioned in China in December last year.
China is one of the world's leading producers of solar batteries. According to the Paris-based International Energy Agency, Chinese firms alone account for 60 percent of the world solar panels.
India is also focusing on the development of the renewable energy sector. In the past year, China has produced 18 percent of its renewable energy. The country's solar power capacity has doubled since 2016, reaching 19 GW. SoftBank Group, Japan plans to build 20 GW capacity renewable energy plants in India. The 350 MW solar power plant in Andhra Pradesh, India, has started trading since last month.
The Indian solar power company "Azure Pau" has opened several solar power plants in 2017. For example, the company opened a 130 MW capacity plant in the southwestern region of Karnataka. India's wind power capacity has risen to 33 GW by 15 percent from 2017.
India's Prime Minister Narendra Modi has set a goal to increase solar power capacity by 2015 to about 100 GW by 2022 by 2015, only 5 GW. "N.Modig said that the goal is that people are saying" fairy tale ". His present goal, however, is "feasible", said senior researcher of the Institute of Energy Economics, Yasuichi Niomon.
Japan is the third-largest producer of renewable energy in Asia. Japan's renewable energy production capacity has reached 7 GW in 2017, up to 82 GW.
However, Vietnam, the world's fourth-largest producer of renewable energy, is paying close attention to increasing hydropower capacity. Vietnam's renewable energy production capacity is currently measured at 18 GW.
Mongolia and Cambodia have renewed renewable energy in recent years. Mongolia's renewable energy production capacity has almost doubled from its previous year to 155 MW. Mongolia launched its first solar power plant (10 MW capacity) in January 2017 in Darkhan. Also, the Tsetsii wind power station (second wind farm) was commissioned by the two 50 megawatts of wind power. Mongolia is trying to provide the people with enough heat and energy, and renewable energy is considered "the most feasible option". There is an opportunity to wind power up to 1100 GW in Mongolia.
By comparison, today's 53 percent of renewable energy is hydropower.
visit our other blog /about-renewable-energy/